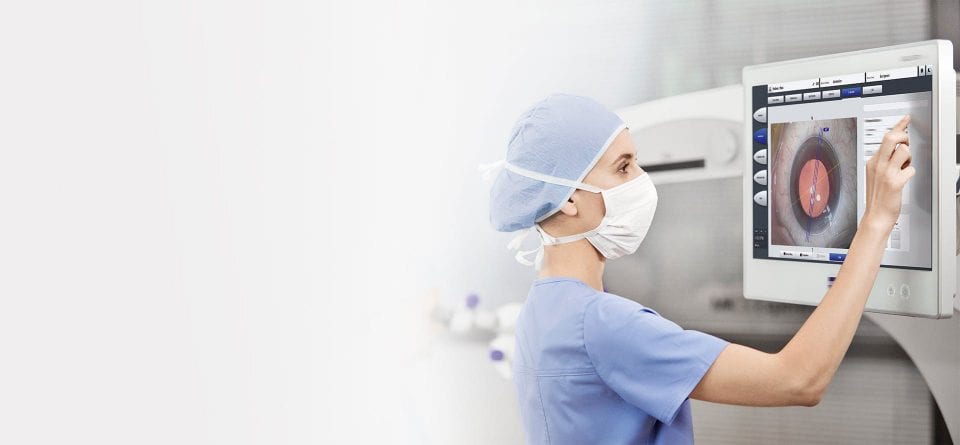 Going Beyond Laser
ZEPTO® advances surgical precision and contributes to long term visual outcomes.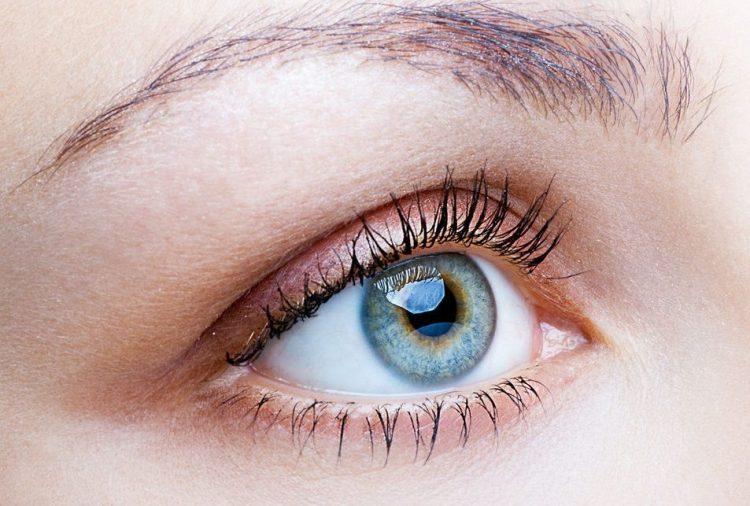 Optimizing Your Advanced Cataract Surgery Outcomes with Zepto®:
During the capsulotomy, your physician will carefully remove the top of the capsular bag to access and remove your cataract.
A well-formed capsulotomy is a fundamental step to ensuring an optimal outcome. The capsulotomy should be centered in the middle of the eye and circular.
ZEPTO® automates the capsulotomy process and Dr. Griffin uses a micro-sized handpiece to create a precise circular capsulotomy on your visual axis.
Leading Ophthalmic Surgeon, Dr. Neil Griffin has performed many laser cataract surgeries in the past and has been certified on three different cataract laser systems since 2012. The most significant advantage of using the laser during cataract surgery is the precise opening, capsulotomy, it performs on the capsule membrane that surrounds the cloudy cataract lens. Zepto® is a device that was designed specifically to perform a precise capsulotomy.
Dr. Griffin prefers Zepto® over the current lasers because Zepto® is performed as a routine step during the actual cataract surgery. The Zepto® microsurgical technology is incorporated into the actual cataract surgery procedure and does not extend the procedure time. Most cataract laser systems require that patients make a separate stop prior to the operating room for the laser procedure. Most laser systems require that a suction applanation device be placed on the eye before the cataract procedure and they all extend the overall procedure time.
Manual Capsulotomy: Performed by hand, your surgeon tears an opening in the capsular bag. It can be difficult to create a perfectly circular shape. Imperfections in the capsulotomy may cause adverse effects for your vision over time.
ZEPTO® Precision Cataract Surgery: ZEPTO® automates the capsulotomy process. With ZEPTO®, your doctor uses a micro-sized handpiece to create a precise, circular capsulotomy on your visual axis.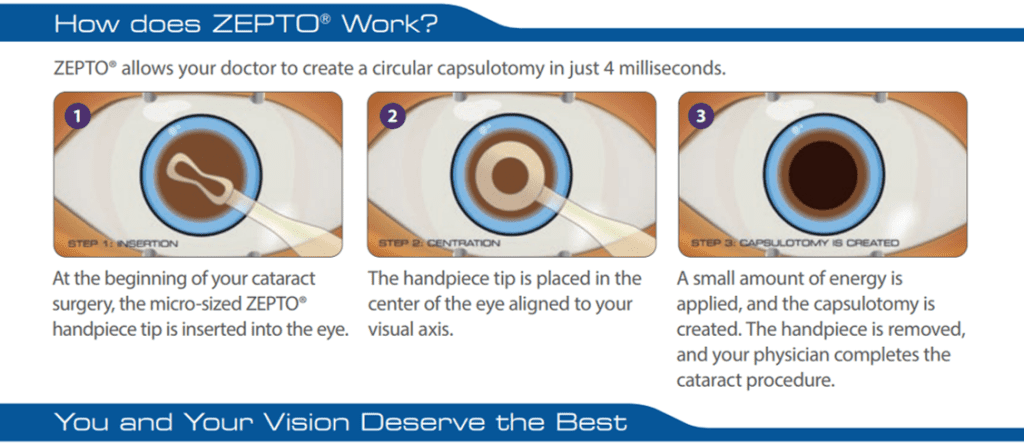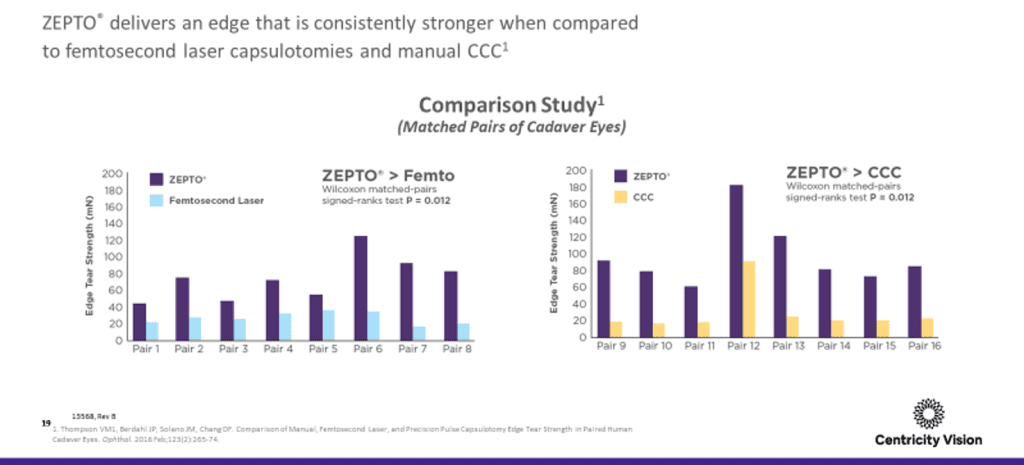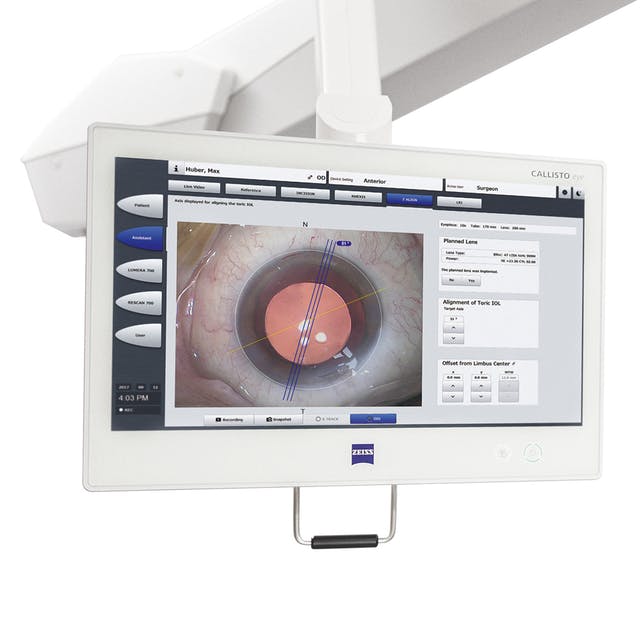 ZEISS CALLISTO Eye Computer-assisted cataract surgery
With ZEISS CALLISTO® eye markerless alignment, manual marking steps can be skipped altogether for an efficient1 and more precise2 toric IOL alignment with reduced residual astigmatism3. It helps you meet patient expectations with assistance functions projected directly into your surgical field.
REFERENCES:
1 Clinical data of Dr. Mayer published in Journal of Cataract and Refractive Surgeons November 2018 – Saved 6 minutes per patient compared to manual marking.
2 Clinical data of Prof. Findl / Dr. Hirnschall presented at ESCRS 2013.
3 Clinical data of Dr. Black presented at ESCRS 2014 – 99% of patients had a postoperative refractive cylinder within +/- 0.50 D.
The National Consumer Advisory Board named Dr. Neil B. Griffin one of America's Best Physicians
Leading Ophthalmologist, Neil B. Griffin, M.D., has been serving the Carolina's for over 20 years and specializes in LASIK, cataract and cornea surgery. He is board certified by the American board of Ophthalmology and fellowship trained in cornea and external eye disease. Dr. Griffin, is committed to providing world class surgical technologies and the most advanced vision diagnostics to the Myrtle Beach, Murrells Inlet, North Myrtle Beach, and South Carolina area. Griffin Eye Center offers the latest in advanced cataract surgery with more options for Intra-Ocular Lenses (IOL).
Discover why Griffin Eye Center is
your #1 choice for your vision treatment