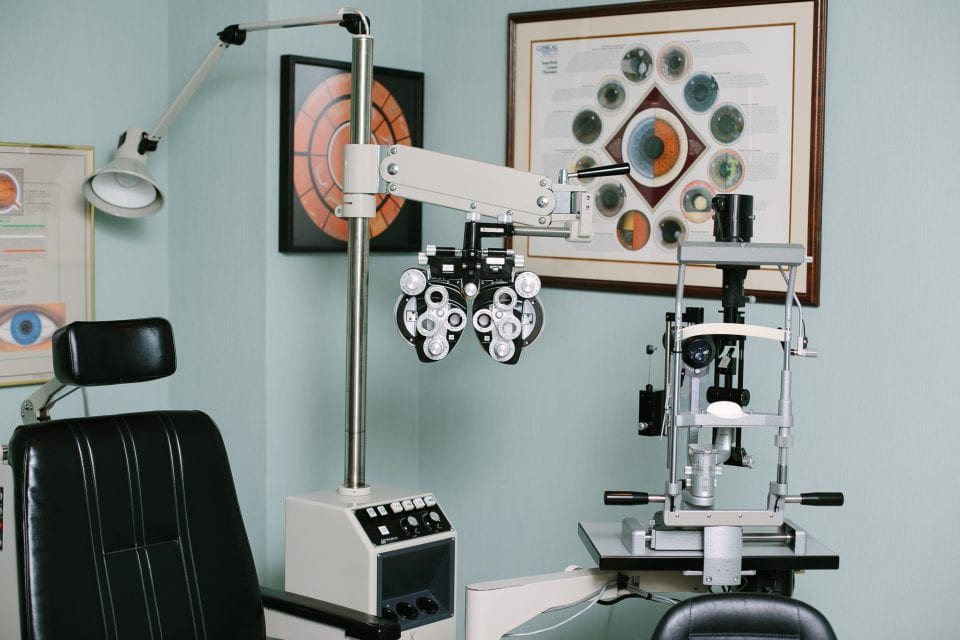 Lens Options
The National Consumer Advisory Board named Dr. Neil B. Griffin one of America's Best Physicians in 2021-2023.
Different Lenses for Different Needs
When your cataract is removed, a new lens is placed inside of your eye. Unlike many years ago, today you have different lens options to choose from. Lens selection can be frustrating because of these multiple options. Two important factors to consider when choosing your artificial lens; type and power of the lens. Personal factors to consider when choosing your lens:
Daily activities that you would like to do without glasses or contacts is possible?
Can you afford the higher lens option?
How far would you like to see most clearly without glasses or contacts?
Have you had LASIK eye surgery in the past?
Since each patients' eye is unique Dr. Griffin provides a full range of intraocular lenses with the most advanced surgical technologies to help patients be less dependent on glasses and enjoy visual freedom. He is currently the first and only ophthalmologist in the local region to offer all 4 types of advanced cataract surgery lenses including, Extended Depth of Focus lens options, Multi-Focal lens options, Toric lens options and the Light Adjustable Lens option.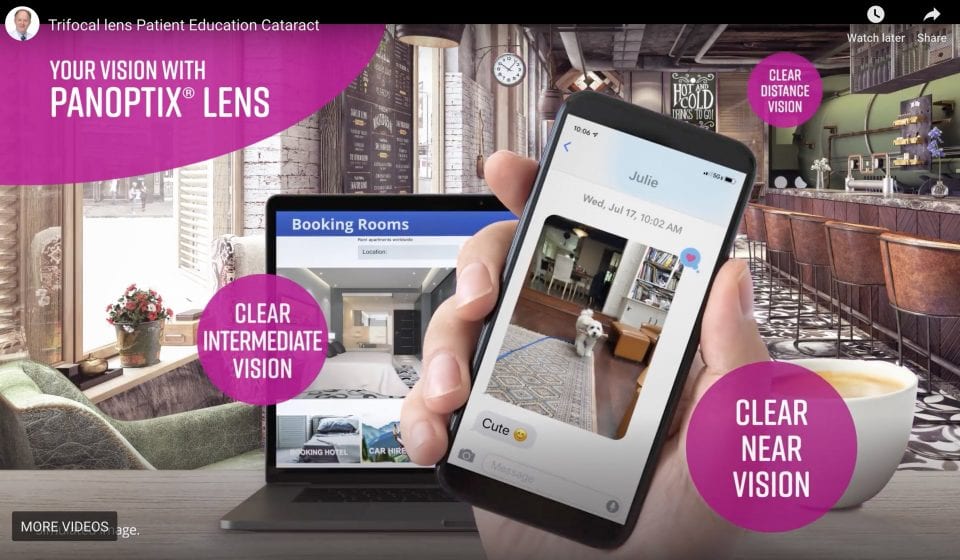 PanOptix® Trifocal IOL Multifocal Lens
The PanOptix® Trifocal IOL is a type of multifocal IOL used to focus images clearly onto the back of your eye (retina) to allow clear vision after the cataract removal. In addition, the center of the PanOptix® Trifocal IOL allows for better near (reading) vision and intermediate (computer work) vision versus what a monofocal lens would provide.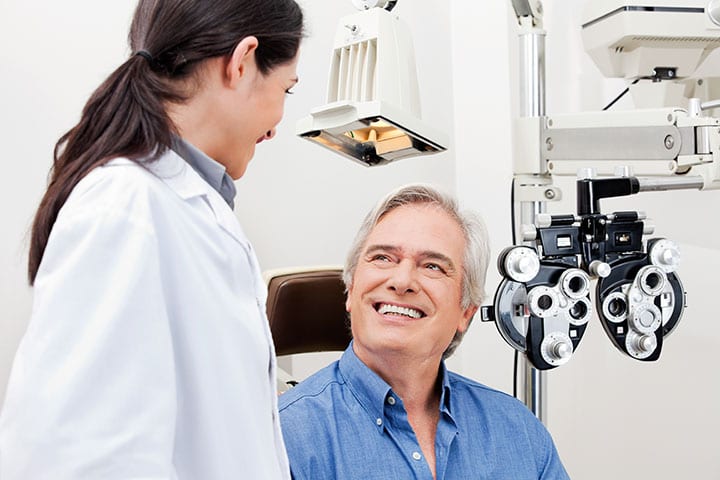 RX Sight Light Adjustable Lens™
The Light Adjustable Lens is the only adjustable intraocular lens (IOL) available that allows optimization of your vision after lens implantation and healing. If you and your doctor select the Light Adjustable Lens, the first step is to have your cataract safely removed and the adjustable IOL implanted. The cataract removal and IOL implantation procedure is the same as if you selected a non-adjustable IOL.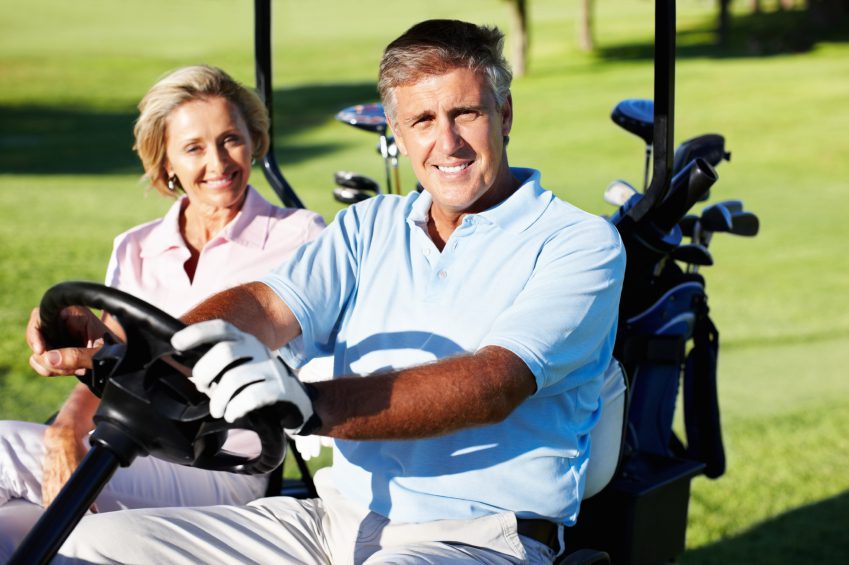 https://vimeo.com/803110953
AMO Tecnis Toric Lens
An intraocular lens implant that is designed to correct astigmatism.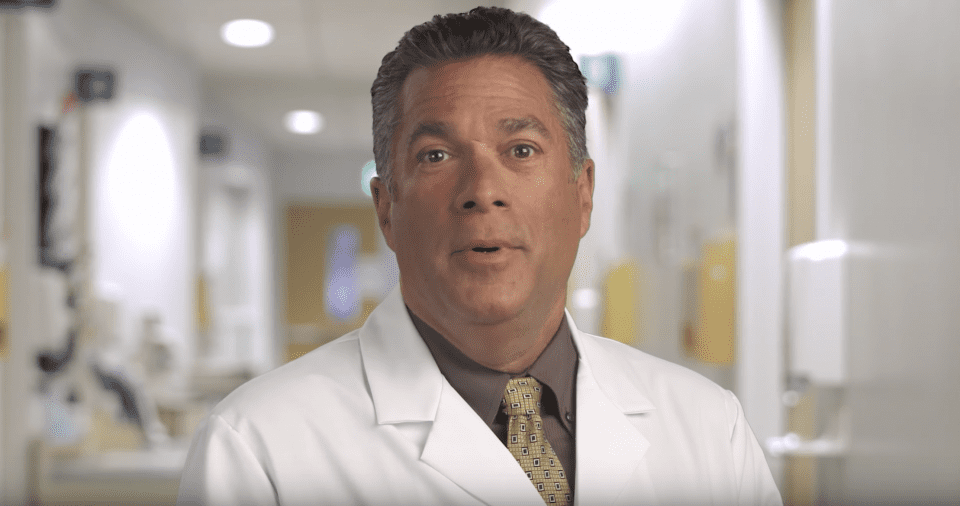 AAO Monovision
A compromise between far and near vision in which one eye is fully corrected for distance and the other eye is corrected for seeing up close.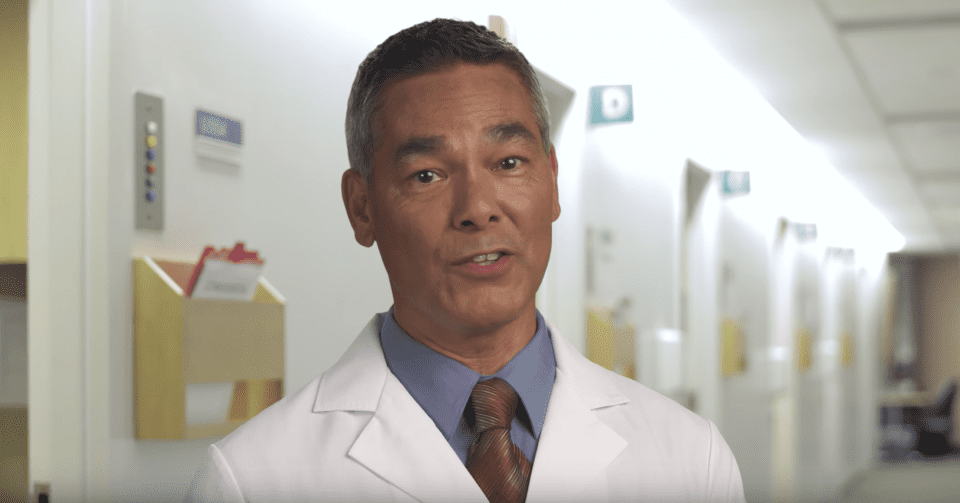 Cataract Monofocal Lens-English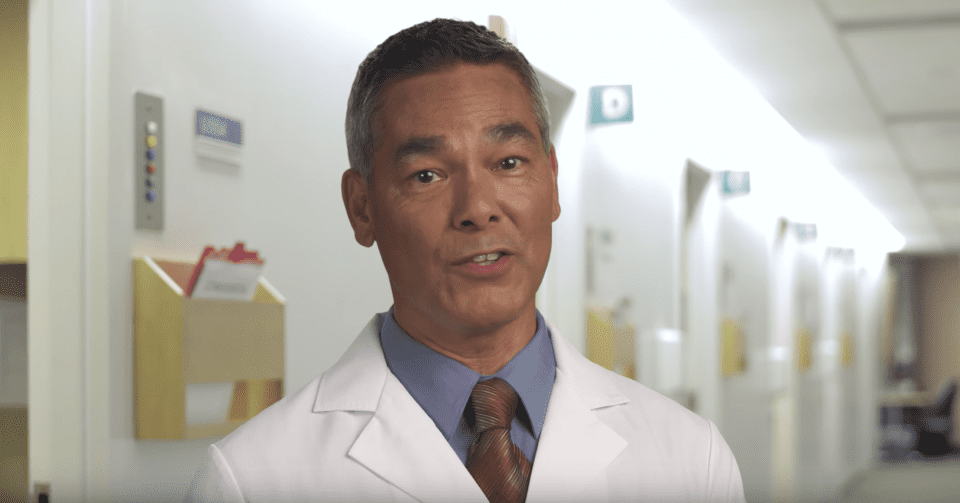 https://vimeo.com/644527044
Spanish-Cataract Monofocal Lens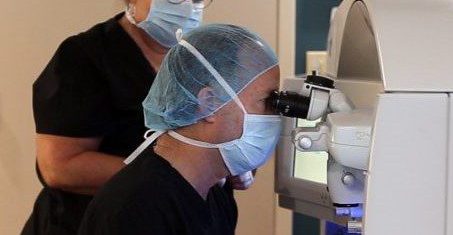 Our ophthalmic technicians can help remove any doubts that you may have. We'd love to give you a call back or send you a text at your convenience!