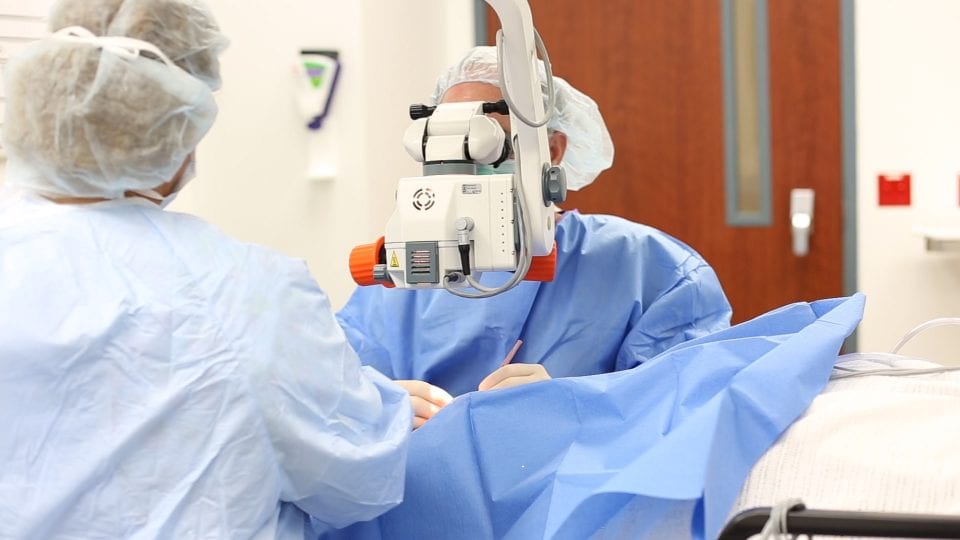 Advanced Cataract Surgery
The National Consumer Advisory Board named Dr. Neil B. Griffin one of America's Best Physicians in 2021-2023.
Advanced Cataract Surgery
Advanced cataract surgery allows the surgeon to tailor your procedure with the goal of reducing your dependency on glasses or contact lenses. Leading cataract surgeon, Neil B. Griffin, M.D., provides more options for advanced cataract surgery in the local region. He uses the latest advanced cataract Intra-Ocular Lenses (IOLS) and one of the first to use the RXSight light adjustable lens for cataract surgery in the Myrtle Beach and surrounding North and South Carolina area.
During your procedure, Dr. Griffin will use the most advanced vision diagnostics, the latest Zepto® microsurgical technology (a device that was designed specifically to perform a precise capsulotomy) and one of the advanced cataract Intra-Ocular Lenses for your cataract surgery.
These advanced Intra-Ocular Lenses (IOLS), and advanced vision diagnostics can potentially eliminate one's dependence on glasses for most activities such as driving, working on a computer and/or reading a book, rendering a more natural like-vision.
There are a number of advanced IOL options, each having some advantages and disadvantages. These include Accommodating IOLs, Multifocal IOLs, Toric for astigmatism and the new Light Adjustable Lens. Which one is best for you depends on the unique characteristics of your eye as well as your lifestyle needs.
Intraocular Lenses:
Monofocal: Gives you one range of vision. You may need glasses to see up close or at another range.
Multifocal: This option gives you the ability to see distance, intermediate, and near without being dependent on glasses.
Toric: Correct astigmatism.
The Light Adjustable Lens: this allows optimization of your vision after lens implantation and healing. If you and your doctor select the Light Adjustable Lens, the first step is to have your cataract safely removed and the adjustable IOL implanted. The cataract removal and IOL implantation procedure is the same as if you selected a non-adjustable IOL. Click for more information on RX Sight LAL.
Click here to see the videos on your cataract advance lens options.
Click here to learn more about Zepto Microsurgical technology for advanced cataract surgery.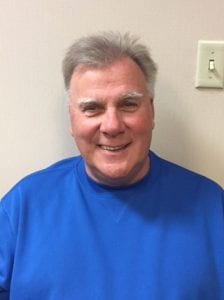 "I have not had 20/20 vision since 1965. It is like a miracle. I keep reaching for my glasses, but quickly realized I do not need them. Dr Griffin, his team and surgical clinic did an excellent job from start to finish. They explained everything step by step as we went through the process. He came highly recommended from people I trust, and I got new sunglasses."- Brenda P.
"I had Multifocal lenses placed in both eyes and I can SEE distance, intermediate, and close-up. The colors are so clear and bright! I am so glad I had cataract surgery with Dr. Griffin!" – J. Ascani
"I am ecstatic about my cataract surgery! Dr. Griffin was amazing from my initial consultation to my post op visit today. One day after surgery and I am seeing 20/20!" – C. Byrd
"I was so afraid to have cataract surgery. All the staff are kind and professional and made me feel comfortable. This has been an awesome experience!" – H. Helmly
"I drove from Myrtle Beach to Texas starting in the early morning. The weather was misty with some rain, but I could see everything! So glad I had my cataract removed and very happy with my vision!" – E. Majestic
"The TV is clear and I can read the paper! I am so happy with my vision after cataract surgery!" – B. Fudges
Cataract surgery is only performed once in a person's lifetime, so it is important to consider your lens options.
Discover why Griffin Eye Center is
your #1 choice for your vision treatment