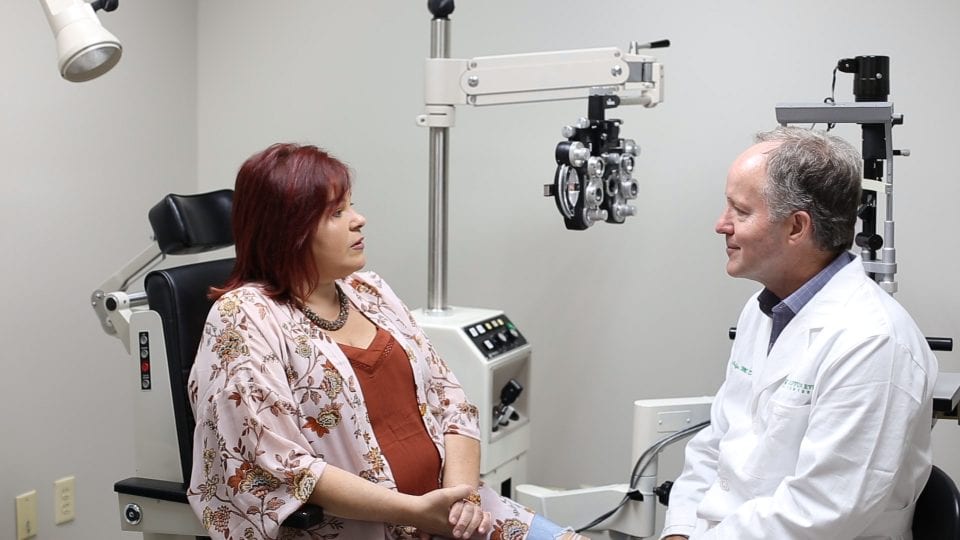 Meet the Experts
Dedicated to providing our patients with the best possible vision.
The National Consumer Advisory Board named Dr. Neil B. Griffin one of America's Best Physicians in 2021-2023.
Dr. Neil B. Griffin, M.D.
Neil B. Griffin, M.D., is a top rated ophthalmologist who specializes in cataract, LASIK and corneal surgery.
Dr. Neil Griffin has many firsts in the Myrtle Beach area such as implanting the newest lenses for advanced cataract surgery. Since he is experienced with the latest advanced technology lenses he is able to offer more options to his patients. He is the first in the US to offer the Zepto® microsurgical technology for advanced cataract procedures.
He is one of the first in the region to offer the RXSight® Light Adjustable lens which is customized vision after your cataract surgery.
He is also the first in South Carolina to offer the latest advancement in laser vision technology with the combination of both the Wavelight® EX500 and the VisuMax® laser.
Dr. Griffin is board certified and fellowship trained. He is an active member of American Society of Cataract and Refractive Surgery (ASCRS), American Refractive Surgery Council (ARSC), American-European Congress of Ophthalmic Surgery (AECOS), and the International Society of Refractive Surgery (ISRS).
The National Consumer Advisory Board named Dr. Neil B. Griffin one of America's Best Physicians in 2021-2023
Dr. Griffin has been named one of the Top Cataract Surgeons by Precision Eye Services. He has also received multiple local distinctions, including "Best Laser Vision Surgeon" from the South Strand News, "Best Ophthalmologist", "Best LASIK Eye Surgeon" , "Best Cataract Surgeon" from the Myrtle Beach Herald, Carolina Forest Chronicle, Conway Independent and North Strand News, Readers' Choice Awards from 2018 to 2023.
Dr. Griffin received his medical degree from the University of Alabama School of Medicine where he was elected to the Alpha Omega Alpha Honor Medical Society. He served his internship at the Mayo Clinic in Rochester, Minn., and completed his residency at the University of Maryland in Baltimore. He received his highly-specialized fellowship in cornea and external disease from the University of Texas in Houston. He is board certified by the American Board of Ophthalmology and is also a member of the American Academy of Ophthalmology. Contact Griffin Eye Center for more information.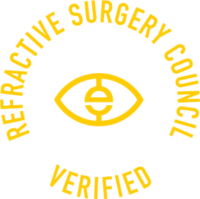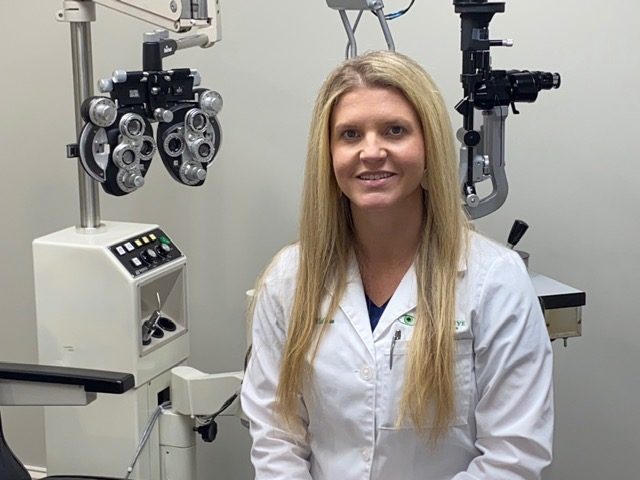 Kelly F. McCann, O.D.
Kelly F. McCann, O.D., a native of North Carolina, completed her undergraduate degrees at the University of North Carolina Wilmington. She went on to obtain her Doctorate of Optometry from the Pennsylvania College of Optometry at Salus University. She completed all her rotations with clinical honors including The Eye Institute, Einstein Medical Center and several private practices.
Kelly McCann, O.D., has extensive background in LASIK and refractive surgeries as she began her career with LasikPlus in King of Prussia, Pennsylvania where she managed all surgical cases. She went on to become a faculty Optometrist with the University of Pennsylvania in Philadelphia. She is an active member of the American Optometric Association as well as the Optometric Cornea, Cataract and Refractive Society.
Kelly McCann, O.D., was brought to the Myrtle Beach area to be closer to her family as she has spent the last 11 years in Pennsylvania. She resides with her husband, Tim, and their six children, Jayden, Carter, Brynn, Jax, Ellis and Teddy.
Understand
A new world of options for unparalleled
vision correction & enhancement